Testimonials
Jun 26, 2018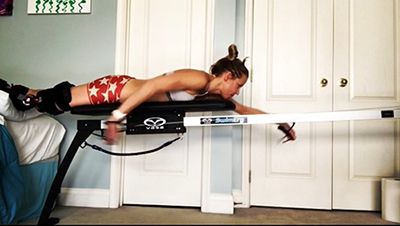 Jan 29, 2018
Jan 18, 2018
Jan 17, 2018
Jan 8, 2018
Dec 8, 2017
Staff had my Inova basic information at hand, saving time at check in. Visit to the X-ray department was well handled. Doctor was efficient and explained results of imaging well.
All staff members very professional and helpful. Highly recommend
Dec 6, 2017
I will be having an MRI this week. However I am still unsure whether I need a follow up appointment or not
Dr Bryant was professional and personal. I appreciated his demeanor as well as his associate . I believe the doctor was very interested in discovering the source of my pain and addressing them accordingly .
Nov 29, 2017
Nov 29, 2017
Nov 27, 2017
excellent,
great ,
I had excellent experience in my appointment I will recommend friends and family
Nov 22, 2017
I complimented the staff on their efficiency and courtesy during the one appointment (so far) that I had there. I have scheduled a surgery with them.
Nov 17, 2017
Nov 8, 2017
Nov 7, 2017
Dr. Bryant was amazing and took the time to explain everything, this was my first surgery and I'm glad I got the best Dr. to do it. I have already recommended him to members of my team. extremely please with everything
Oct 25, 2017
I really enjoy talking to Dr Bryant and feel very confident in his ability.
Oct 18, 2017
Oct 16, 2017
Sep 24, 2017
Sep 20, 2017
Sep 13, 2017
Great facility, very well run and staffed (very busy place). Several receptionists for checking in.
Very impressed with this office.
Very pleasant and knowledgeable.
Sep 6, 2017
Sep 6, 2017
Aug 30, 2017
Aug 30, 2017
Aug 28, 2017
Aug 9, 2017
Aug 9, 2017
Aug 9, 2017
Jul 18, 2017
my visit to dr Brayant was excellent, he spent enough time with me to laiten to all what i had to say. he was a great listener and shiwed ibterest of what im saying. he asked many questions in a nice way, and then analyzed the problem. he was very polite , engaging, informative and very positive. he made me trust him fully. it was the best physician visit i did. cant be more satsified
Jun 16, 2017
May 19, 2017
May 17, 2017
May 17, 2017
May 8, 2017
I wish Dr.Bryant was an internal medicine doctor and not a specialist. I would have chosen him as my PCP. I came into the office to have a ganglion cyst drained and I was really nervous, so much so that my BP was higher. As soon as he walked in, his demeanor was instantly calming and relaxing. He put me at ease. He listened to my concerns, was easy to talk to, very knowledgeable, and humble. I cannot say enough positive things about him and that visit. Even though I saw him for a simple procedure/short amount of time, it was the BEST medical appointment I have been to since I can remember. INOVA should hire more physicians like him. He is the representation of what healthcare should be like. AMAZING AMAZING AMAZING DOCTOR!!!!
Apr 26, 2017
Really liked Dr. Bryant...explained everything so clearly and was so pleasant.
Very pleased with all the staff - very friendly and accommodating.
Mar 13, 2017
Feb 23, 2017
Feb 21, 2017
Dr. Bryant was very professional, discussed treatment options and made recommendations based on test results. Felt like he had my best interests first by explaining why he made the recommendation based on the other treatment options available.
Hospital staff was very professional and the Hospital was very clean.
Very positive experience, felt like I received excellent health care. Please pass on my sincere thanks to Dr. Bryant and all of the staff for their help, support and courtesy.
Feb 15, 2017
Great experience!
When I called to make my original appointment, I spoke with Diane Yantus who was able to do more than just schedule my appointment. She asked the right medical questions to determine I needed to see the Dr. sooner than later. She actually checked with the Dr. to get me in to see him first thing Monday morning. She was good! After speaking with her, I knew I had the right provider.
He was very efficient in collecting the information
Feb 8, 2017
Jan 4, 2017